Write It Up is a writing and strategic communications firm with 25 years of experience delivering content for global brands and government agencies. The firm, which is certified as a minority and woman-owned business enterprise with New York City, New York state and the Port Authority of New York and New Jersey, has partnered with Burns & McDonnell to launch its new business diversity newsletter, Together By Design. The quarterly newsletter highlights the diverse talent of Burns & McDonnell clients, employees, community partners and suppliers.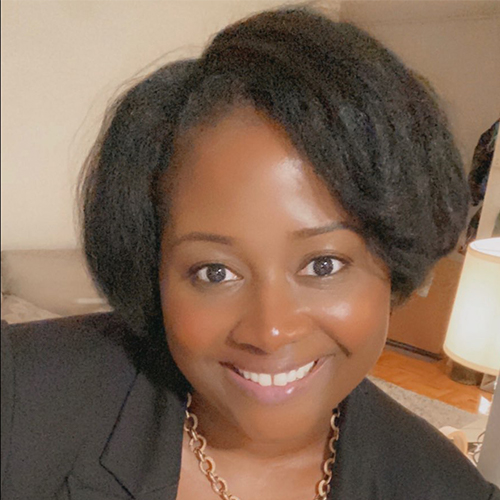 Jamillah Wright, Founder & CEO
Jamillah Wright has a strong record of developing communications for Fortune 500 companies and other clients across print and digital platforms. Her content background spans a range of sectors, including construction, government, education, health, media, technology and financial services. Wright's experience as an African American woman in corporate environments adds a unique insight and perspective to Burns & McDonnell.
"We partner with clients to create meaningful, strategic content," Wright says. "It has been a wonderful experience collaborating with the Burns & McDonnell team on this initiative."
The Write It Up Team
As a black-owned firm, Write It Up is committed to the advancement of diverse professionals and has extensive corporate experience as editorial, marketing and graphic design leaders. The firm is uniquely skilled at developing content for diverse audiences with the utmost attention to quality and accuracy.
Write It Up has established itself as a leader in providing communications for the construction industry. The firm is currently providing technical writing and graphic design services to support the Delta Air Lines LaGuardia Airport Redevelopment Program, a project for which Burns & McDonnell is serving as program manager.
Write It Up Delivers Communication Services
Write It Up offers writing and editorial consulting, diversity communications, design consulting, graphic design and marketing strategy. The company has experience producing newsletters; outreach communications; internal and external communications; annual reports; executive and stakeholder updates; website, blog and app content; strategic planning documents; marketing collateral and more.
Client and Brand Experience
This content was originally published here.